The Tenth International Workshop on Biosensors, organized by Professor Aziz AMINE, Hassan II University of Casablanca, will be held in Dakhla (Morocco), from 13th to 15th October, 2022. This workshop will bring together experts and those who are interested in the themes of the workshop. It will include plenary lectures, Keynote lectures, oral and poster presentations. It follows the same aims as the previous workshops organized in Marrakech 2003, Agadir 2005, Fez 2007, Tangier 2009, Ouarzazate 2011, Essaouira 2013, Erfoud 2015 and Rabat 2017, and Merzouga 2019.
Dakhla is a city located in the south of Morocco, the words that best represent this city are Sahara Desert, wind, lagoon, waves, ancient culture, and remoteness. This location is well-known for its mild climate and the combination of sea and desert.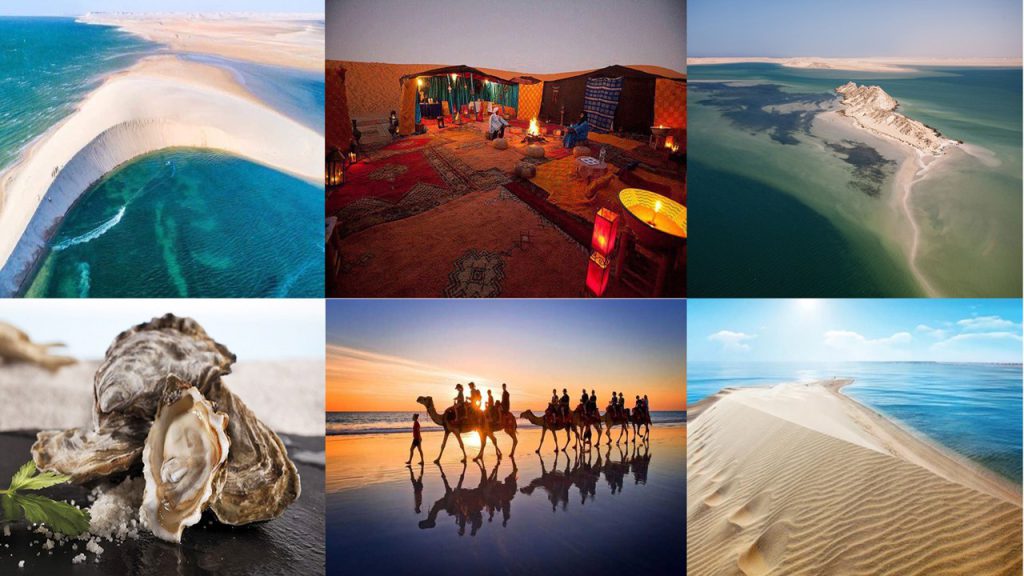 STEERING COMMITEE
A. Amine, Chairman (Morocco), C.M.A. Brett (Portugal), G. Palleschi (Italy)
INTERNATIONAL SCIENTIFIC COMMITTEE
A. Amine (Morocco)

L. Gorton (Sweden)

A. Merkoci (Spain)

C. Bala (Roumania)

J. Hart (UK )

E. Morales-Narváez (Mexico)

C.M.A. Brett (Portugal)

F. B. Ibrahim (Malaysia)

J. Orozco (Colombia)

E. Dempsey (Ireland)

E. Iwuoha (South Africa)

G. Palleschi (Italy)

Arzum Erdem (Turkey)

J-M. Kauffmann (Belgium)

N. Raouafi (Tunisia)

A.Errachid (France)

Y. Korpan (Ukraine)

N. Rozlosnik (Denmark)

O. Fatibello-Filho (Brazil)

Genxi Li (China)

W. Schumann (Germany)

K. Sode (Japan)
Electrochemical biosensors
Optical biosensors
Nanobiosensors & nanomaterials
Label-free biosensors
Nucleic acid sensors and aptasensors
Enzyme-based biosensors
Immunosensors
Wearable biosensors
Molecularly imprinted Polymers based biosensors
Whole cell-based biosensors
Natural & synthetic receptors
Printed biosensors and microfabrication
Microfluidics
Commercial biosensors
Plenary conferences : 45 Minutes.
Fabiana Arduini, University of Rome « Tor Vergata », Italy
Priscilla G L Baker, University of the Western Cape, South Africa
Chenzhong Li, Tulane University, New Orleans, USA
Luisa Torsi, University of Bari, Italy
---
Key-note lectures : 30 Minutes.
Zeynep Altintas, Kiel University, Germany
Camelia Bala, University of Bucharest, Romania
Christopher M.A. Brett, University of Coimbra, Portugal
Eithne Dempsey (to be confirmed), Maynooth University, Maynooth, Ireland
Anastasios Economou, University of Athens, Greece
Abdelhamid Errachid, University of Claude Bernard Lyon 1, France
Emmanuel Iwuoha, University of the Western Cape, South Africa
Flavio Della Pelle, University of Teramo, Italy
Aldo Roda, University of Bologna, Italy
Khaled Nabil Salama, King Abdullah University of Science and Technology, Saudi Arabia
Mohamed Siaj, Université du Québec à Montréal, Canada
Koji Sode, University of North Carolina at Chapel Hill, USA